Dear Friends,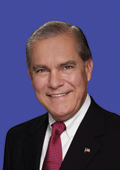 Miami-Dade County will host the "2017 Miami International Agriculture and Cattle Show" on April 14- 16, 2017 at the Ronald Reagan Equestrian Center at Tropical Park.
More than 50,000 people attended the event last year, with visitors from 22 countries including Russia, Argentina, Brazil, Panama and Colombia. The show featured premium show cattle from Florida, Texas,Georgia, Oklahoma, Arizona, Alabama, Arkansas, North Carolina, Missouri, Louisiana, Mississippi, and Tennessee, followed by a live auction simulcast internationally via the Internet. This will be the eighth year that the Miami International Agriculture & Cattle Show will be sanctioned by the American Brahman Breeders Association as a point show and the 10th Anniversary of this international event, which demonstrates the growing prominence of this show.
The three-day show will attract agri-business interests from Latin America, the Caribbean, Europe, Asia and Australia along with businessman and visitors from throughout the United States.
Vendors and exhibitors from last year's event reported significant sales directly resulting from contacts made at the event, as well as the development of new business relationships. International newspapers and web sites from Spain, Brazil, Argentina, Colombia, Mexico, Panama, El Salvador, Ecuador, Paraguay and many other nations, as well as our national press, praised the success of the Miami show. The Associated Press story about "Cows on the catwalk in Miami for agriculture show" was carried by USA Today.com, MSNBC, CNBC, Forbes, ABC News, CBS News, and major dailies such as The Washington Post, San Francisco Chronicle, Chicago Tribune.com, Star-Telegram.com (Dallas-Ft. Worth), the International Herald Tribune- the global edition of the New York Times, etc. Media sponsor Univision Radio also heavily promoted the event throughout the Miami market. Miami has now become the international conversation piece for cattlemen and has emerged as a world recognized location for Agricultural and Cattle exhibitions.
We are looking forward to your participation in the 2017 Miami International Agriculture & Cattle Show. On behalf of Miami-Dade County, we sincerely hope that you, your business and your family will join us in Miami, Florida on April 14-16, 2017 and take advantage of this great international event.
We thank you for your interest and participation.
Sincerely,
Sen. Javier Souto
Miami-Dade County Commissioner, District 10